Having just awoken from a long winter hibernation a bear scoops a pawful of sweet honeycomb from a wild beehive. Despite the thick cloud of bees swarming about its head, the bear languidly feasts on the delicious honey, as content as can be.
At The Honey Paw we aim to deliver the same experience for our guests, minus the bees. Instead of honeycomb we look to steaming broths, savory wontons, and wok-fried noodles to hit that same sweet spot.
Join us all day, grab a seat at our bar, or tuck into a bowl of noodles at our large communal table. If you're on the go, arrange for some take-out-we'll have it waiting for you.
ABOUT
OPEN 11AM–10PM
Closed Tuesdays
SUNDAY BRUNCH
Sundays 11AM–4PM
Andrew Taylor
Chef/Owner
Lars Taylor
Chef de Cuisine
Kim Rodgers
Pastry Chef
Mike Wiley
Chef/Owner
Valerie Goldman
Sous Chef
Kat Lamont
Sous Chef
Arlin Smith
General Manager/Owner
Kevin Nelson
Bar & Assistant Manager
Laura Myers
Assistant Manager
EMPLOYMENT
We are always interested in connecting with potential employees. Ideal candidates will demonstrate a genuine sense of hospitality, eagerness to learn, and a strong work ethic. Bring a resume and cover letter to 78 Middle Street or inquire at info@thehoneypaw.com.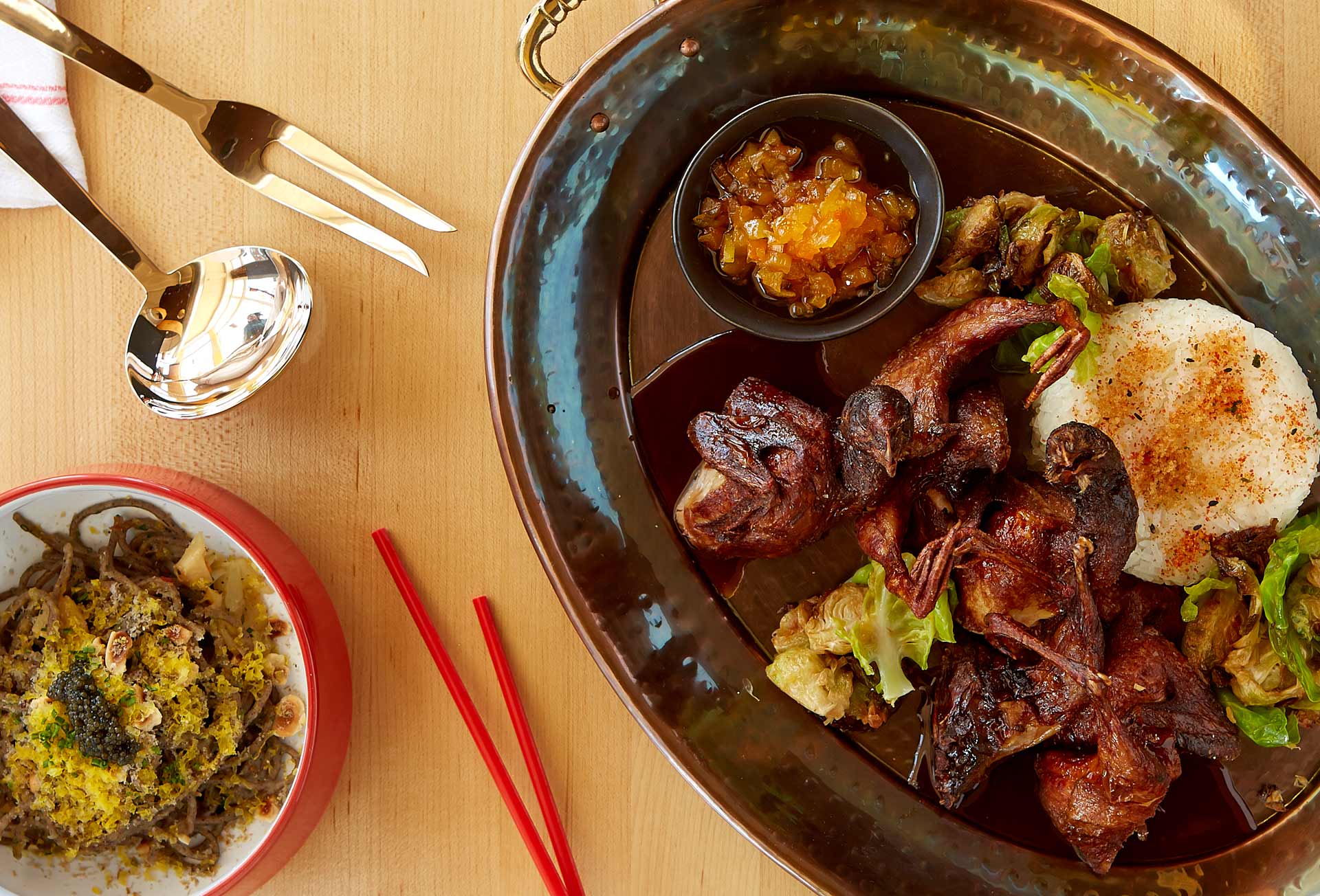 BRUNCH Sundays 11:00AM - 4:00PM
Happy Hour Returns Monday, October 21st! Mon-Fri. 4:00PM - 6:00PM